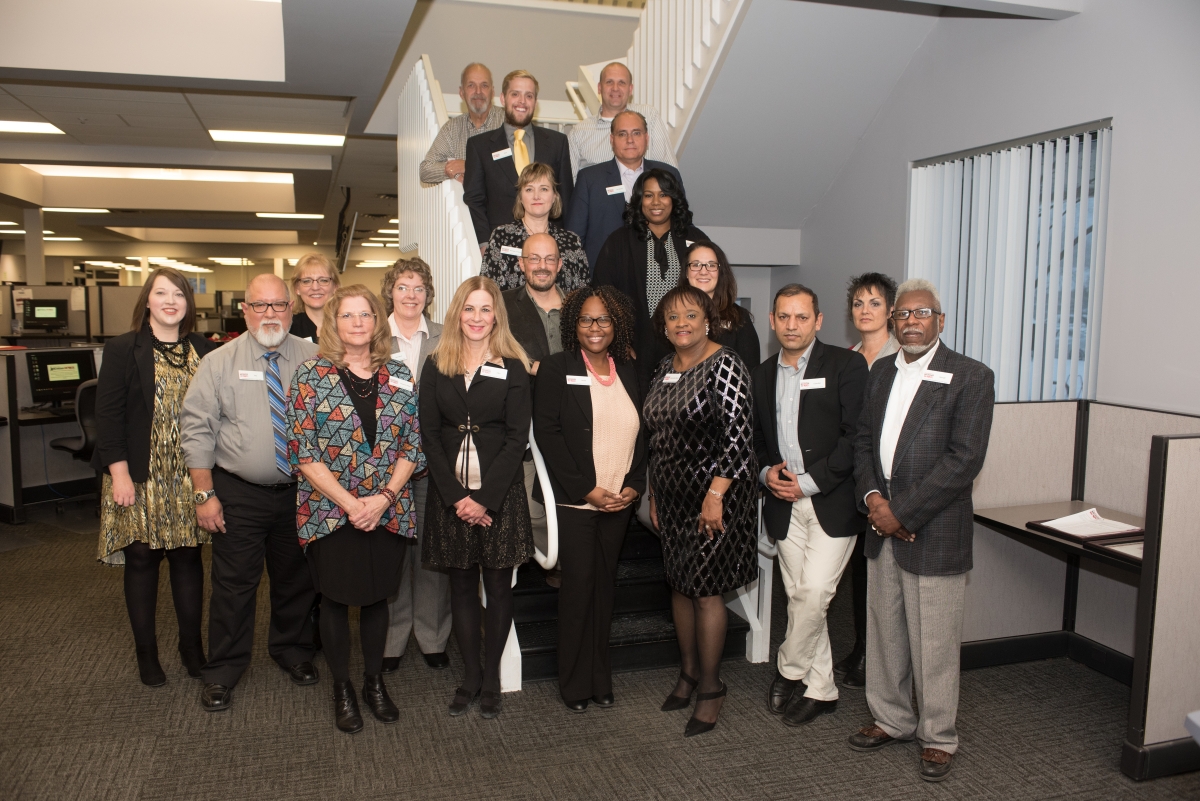 CAMW!'s Most Recent Annual Reports
CAMW! by the Numbers
252,423 people served in the tri-county American Job Center locations with Wagner Peyser Employment Service Funds.
2,093 jobs filled with 497 businesses served in 2018.
5,489 individuals served in seven intensive programs.
$3,340,892 awarded to businesses in Going Pro Talent Funding.
Community Impact
A proud partner of the American Job Center network, Capital Area Michigan Works! has found strength through collaboration with partners, councils, staff, leadership and clients to continue to build the foundations for a stronger and more fruitful region. From facilitating the Jobs for Michigan's Graduates program to organizing events to expose Mid-Michigan youth to opportunities in the skilled trades, our system collaborates with the partners to ensure our community is growing.
The future is bright for Greater Lansing, and we look forward to serving employers and career seekers to propel the region forward.
259 youth served in the WIOA program.
127 JMG students.
100 percent of WIOA youth enrolled in education or training programs attained a recognized post-secondary credential or diploma within a year.
1,000 students participated in manufacturing day, exploring more than 20 top manufacturers in Greater Lansing.
Regional Partnerships
Capital Area Michigan Works! collaboratively works with a network of regional partners to best serve both the Mid-Michigan workforce and employers. These include:
The Lansing Community Coalition for College and Career Readiness (C3R), which works to improve college readiness and reduce the number of high school students in the tri-county area requiring developmental coursework. Edee Copeland, CEO of CAMW!, and Carrie Rosingana, chief operating officer of CAMW!, are members of the Advisory Council
Edee Copeland, CEO of CAMW!, is a member of the executive committee of the Lansing Economic Area Partnership (LEAP), a coalition of area leaders committed to building a prosperous and vibrant region where businesses can thrive.
The Greater Lansing Regional Planning Initiative, an organization of local governments and agencies that foster cooperative efforts to resolve problems, develop policies and implement plans that have the greatest benefit to Mid-Michigan. Edee Copeland, CEO of CAMW!, and Teri Sand, Business Services Team Leader of CAMW!, serve on the leadership team and are actively involved with the organization.
A partnership with the Michigan Rehabilitation Services (MRS) under the Workforce Innovation and Opportunity Act. MRS works with eligible customers and employers to achieve quality employment outcomes and independence for individuals with disabilities.
A partnership with the Regional Adult Education Programs, under the Workforce Innovation and Opportunity Act, which works to provide adult education opportunities to individuals in Mid-Michigan.