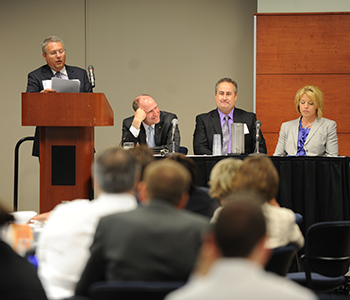 According to the National Association of Colleges and Employers, the average cost to hire a new employee is more than $5,000. Fortunately, you don't have to handle the hiring process alone.
Our trained staff at Capital Area Michigan Works! American Job Centers can help recruit top talent, review qualified candidates and more to ensure your staff is focused on your organizational priorities.
Business Services Team
Each year, the Business Services Team at CAMW! helps more than 800 employers fill job openings and recruit top talent. Our Business Services Team is available to assist with recruiting, hiring and training qualified workers -- all at no cost. Contact our team your nearest American Job Center to start the process.
Industry-Specific Councils
Connect with one of our industry specific councils: Capital Area Manufacturing Council and Capital Area IT Council. Our councils partner with local employers to solve challenges common to the manufacturing and IT industries, such as talent shortages, retention and industry barriers.
See Also